Poultry, Goat, Sheep, Swine, and Cow Gestation Calculator
How Long are Sheep Pregnant?
Reading Time: < 1 minute
Where can you find an all-in-one lambing calculator that also works to factor a pig's gestation period and a cow's pregnancy length? Here! Use the pull-down menu to choose your animal and we will do the rest so you can use this as a swine gestation calculator, goat gestation calculator, poultry hatching calculator, or to estimate the gestation period of cows.
Gestation Calculator
(print)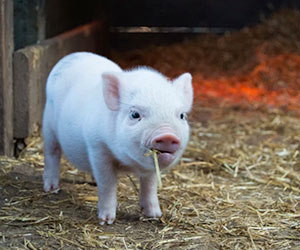 Milestones (print)
Visit
iAmCountryside.com

for more calculators
Once you know the estimated due date for your animals, here are some stories that can help through gestation, birth, and that baby stage!
Here are some tips for successfully raising bottle calves!
How much hay does a cow eat?
Ten ways to recognize goat labor signs so you are ready for goat delivery!
Lambing problems can arise from abnormal birth positions.
Tips for successful lambing.
Sow care during farrowing and lactation.
Raising piglets: ensuring your little ones are born safely.
Hatching eggs: getting started with incubation.
How long do chicks need a heat lamp?
PLUS: one-page resources you can print and save in your barn for when you most need them!